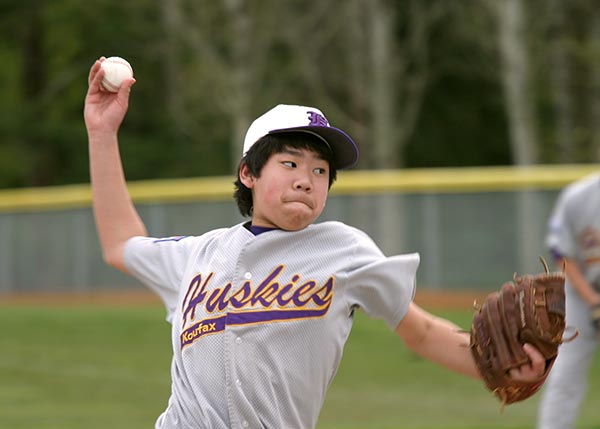 Home to the Eastside Huskies Baseball Club
Brad Peterson Baseball Academy is an instructional program for youth baseball based in Kirkland, Wa. Our students come from all over the Puget Sound area, primarily from the Eastside of Seattle.
We feature individual and group lessons, seasonal baseball camps and clinics, and we are the home of the Eastside Huskies Baseball Club, 13U and 14U Koufax League select teams.
Please contact us to find out how we can help your player.
Upcoming Camps & Clinics
Baseball and Life Skills Camps 2018*
*New Training Format this Year!
This all-skills camp will cover, pitching, hitting, throwing, fielding and bunting. Great instruction at a great price.
Players take part in our mental dynamics program; Manners exercise, Goal Setting, Self-Image Development, Leadership, Relaxation, Focus and Concentration, and Emotional Control.
Feedback from parents on the impact of these exercises is phenomenal.
Private Instruction
The Brad Peterson Baseball Academy offers private instruction in pitching, hitting, and fielding skills.
Improve your abilities in order to maximize performance on the field, excel to the All-Star team, and increase enjoyment of the game.
Baseball Programs
At those times of year when there are no camps, Brad Peterson Baseball is still busy with private instruction for your All Star in the making. Visit our Private Instruction and Camps and Clinics to learn about some of what we offer. Please contact us to learn how we can help!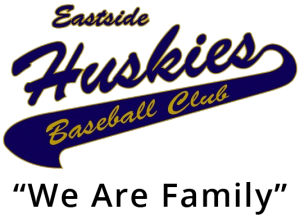 Eastside Huskies 2018/2019 Season Tryouts
The Eastside Huskies Baseball Club, a select organization, whose philosophy is to prepare players to play in high school at a high level, while teaching life skills, including how to succeed and how to deal with temporary failure.
---
The Eastside Huskies 9u-12u
will hold a tryout for their 2018-19 tournament teams on the following dates:
July 22nd and 29th: 6:00-8:00 pm at Hidden Valley Park, Bellevue
---
The Eastside Huskies 13u-15u Sandy Koufax or Seattle Elite League
teams will hold tryouts for their 2018-19 teams on the following dates:
July 22nd and 29th: 15u from 12:00-2:00 pm, 14u from 2:00-4:00 pm, and 13u from 4:00-6:00 pm, at Wilburton Park, Bellevue
---
All teams participate in winter indoor training, focusing on pitching and hitting fundamentals, preparing them for success in the spring and summer.
Spots are limited, so reserve your tryout roster spot by
emailing: brad_peterson_baseball@msn.com
I wanted to write and let you know how much your clinics in January and February helped Jack. Many have commented on his confidence level and of course the improvement in skills.
Kristin Adams
I learned the most about baseball the year I played for Brad when I was 14.
Jay Miller
Jacco learned so much! He had 2 baseball practices last week, and the coaches were asking, where he had learned to play like that! Thanks for the great camp.
Nicolette
Our son Jack (12 years old) took pitching lessons from Brad Peterson this winter. Brad's instructional techniques were excellent and Jack was motivated to practice the techniques himself after the instructions.
Jack and Kim LeVier
Find Out What Brad Peterson Baseball Academy Has to Offer You!