Team Information
The Eastside Huskies Baseball Club is a unique opportunity for the right player and supportive family.
Our mission for the Eastside Huskies Baseball Club is to provide qualifying players the opportunity to learn and grow as both a ballplayer and as an effective leader in their lives and in their community. We also want to prepare players for high school play as early in the career as possible.
We offer players the opportunity to train at our indoor facility in the winter with the best youth instruction for pitching, hitting, and mental preparation in all of Puget Sound. The players are then taught how to play the game "right" and for the right reasons.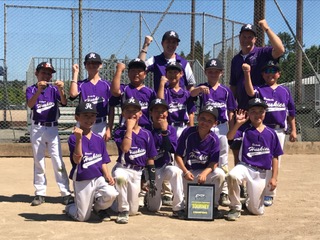 We also train players in the areas of Advanced Goal Setting, Leadership, Self Image Development, Writing Mission Statements, Decision Making and Behavior Modification.
Find Out What Brad Peterson Baseball Academy Has to Offer You!