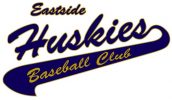 Eastside Huskies Tryouts Information
The Eastside Huskies Baseball Club is a tremendous program that develops player's skills, both physical and mental/emotional, that will allow them for immediate success and develop their skills and prepare them to play at high school at their highest level possible.
Founder Brad Peterson: Brad created the Eastside Huskies in 2000, providing tremendous instruction to help support players achieve their goals. Brad was a scout for the New Your Yankees, played collegiate ball at the University of Washington and is the current varsity pitching coach at Bellevue High School.
Our coaches are trained to:
Appreciate the players
Teach Every Pitch
Support Them in Their Goals
Tryouts are being held Saturday, August 22nd at Wilburton Hill Park
12400 Main St, Bellevue, WA 98005, field #2. Age group times are listed below.
You must register your player via email to decrease contact at the ballpark:
brad_peterson_baseball@msn.com.
9u and 10u: 9:00-10:30: Tournament Team
11u and 12u: 10:30-12:00: Tournament Team
13u and 14u: 12:00-1:30: Seattle Elite League plus tournaments
16u: 12:00-3:00: Part of the team practice, Saturday Aug 22nd at Sammamish HS Bellevue
Age is determined by player's birthday on April 30th.
Masks are required for players and parents
Social distancing will be followed during all skill evaluations and for parents staying to watch tryout. Parents are to sit on the hill on the side of the field or beyond each end of the dugouts. Players are to sit either, in the dugout, 3 players max, or spread out in the stands, 6 feet apart.
Safety is the priority for your child.
9u-12u Eastside Huskies Tryouts
The Eastside Huskies Baseball Club 9u-12u is a select/tournament team organization that works in conjunction with players that also play Little League or Pony baseball. We are unique in that we teach class, character, and integrity as well as provide the highest level of off-season professional instruction and coaching to maximize player growth and development in a competitive format.
Our teams have been successful in tournaments over the past few years. We do a tremendous job of teaching the boys how to compete and deal with success as well as failure. This comes across as, " figure out what went right, keep doing it (intentional success), figure out what went wrong and fix it, and if it goes wrong, that's ok, you're___ years old (insert age).
What the players receive: Players participate in winter, small group training November-February, Saturdays, or Sundays at either Stods in south Bellevue or Basecamp Training Center indoor training facility in Kirkland. Training sessions are 90 minutes, with groups of 4 players per instructor. Outdoor practice begins in February, once per week on Sunday late afternoons. This schedule goes through the 1st week of June, then we go to 3 times per week. We play 5 tournaments: Late March, usually in Yakima, 9's and 10's play Memorial Day weekend, 11's and 12's will play a tournament between the end of the year and all-stars. We then play the 2nd and 3rd weekend of July, have a week off, then play the last week of July/1st week of August, depending on how the calendar works out.
Player fee is $1,850: $350 at the time of accepting a position on the team, then monthly payments. Special financial arrangements can also be made to assure player participation.
Questions?
Email Brad at brad_peterson_baseball@msn.com.
13u-14u Eastside Huskies Tryouts
The Eastside Huskies Baseball Club is a great teaching organization, preparing players to compete at a high level once they reach high school. Its coaches are tremendous at teaching both the mechanics of hitting and pitching, which are taught to successful major league, college and high school players. We also prepare them mentally/emotionally to deal with success as well as challenges.
November-February. Training takes place either in south Bellevue or Kirkland. Players choose 1 session per week for 90 minutes, half hitting, half pitching/throwing.
Outdoor Practice begins 2nd week of January and runs through February, once per week, Sundays in Bellevue.
Indoor practice begins the first week of January and runs through February, usually at Interlake High School in Bellevue.
Games/Tournaments begin in late March and goes through mid-July. The goal is to play approximately 40-50+ games, league, non-league, and tournaments. Tournament schedule and locations will be determined by parent committee with a target to play 4 tournaments: 1 in March, April, May, and June. We play in the Seattle Elite League.
Our home field is Wilburton Park in Bellevue. April-mid July, we practice/play games, Tuesday, Thursday, Saturday, and Sunday
Player Fee: $2,850
Questions?
Email Brad at brad_peterson_baseball@msn.com.
Find Out What Brad Peterson Baseball Academy Has to Offer You!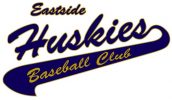 2016-2017 Season Tryouts