About Brad Peterson Baseball Academy
Brad Peterson Baseball Academy is an instructional program for youth baseball and fastpitch softball based in Redmond, Wa. Our students come from all over the Puget Sound area, primarily from the Eastside of Seattle.
We feature individual lessons, seasonal baseball camps and clinics, and we are the home of the Eastside Huskies Baseball Club, 13U and 14U Koufax League select teams.
Please contact us to find out how we can help your player.
About Head Coach Brad Peterson
Brad Peterson is one of the top baseball coaches, instructors, trainers and professional scouts in the Pacific Northwest. He has been described as one of the best pitching instructors in the country. His love for the game, passion for his players and extremely effective teaching ability allow him to live his mission to impact players' lives through baseball by teaching to play the game "right".
Brad found his love for sports at age 7 when he started playing little league baseball. He eventually went on to play baseball and football for the University of Washington. After graduating college, Brad became a professional baseball scout for the New York Yankees.
In his 29 years coaching at various levels he has recorded twelve district playoff appearances, four league titles, three state tournament appearances and one state championship title. Brad has trained over 12,000 players, helping move many on to high school and college careers.
Brad serves as the owner/operator of the Brad Peterson Baseball Academy. He uses his experience as a coach, teacher, trainer, his degree in Kinesiology and his mental dynamics program to effectively train individuals and teams to achieve high levels of success. Brad's students are known for their skills, sportsmanship and citizenship to their community.
About Assistant Coach Troy Peterson
Troy was one of the top Kingco pitchers at Interlake High School. He played four years for Pete Wilkinson, one of the top pitching coaches in the country and was designated as having the best pitching mechanics at Tom House Pitching Clinic. Coach Peterson played collegiately at Green River Community College. Troy is one of the best communicators and teachers of pitching mechanics in the area and has over 10 years teaching and coaching experience.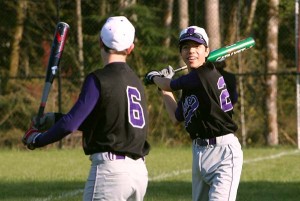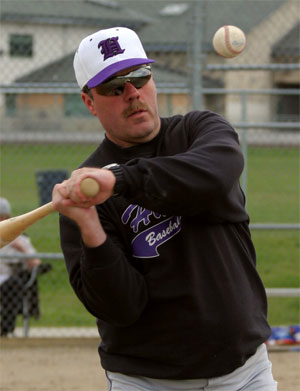 Find Out What Brad Peterson Baseball Academy Has to Offer You!